0 Canal Street, Mount Vernon, IN 47620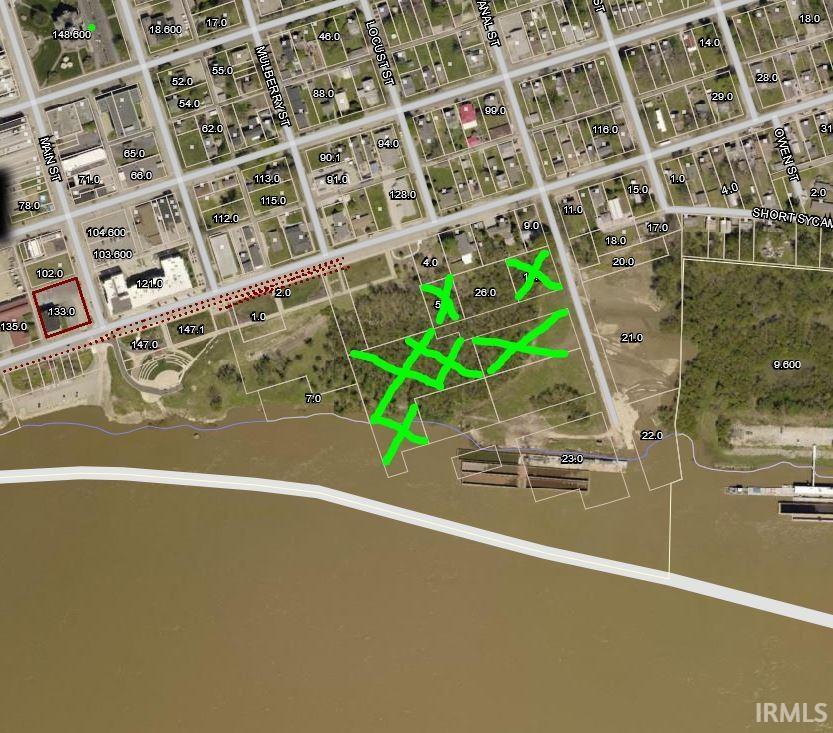 Request Viewing
Share This!
Tweet
Directions:
From Highway 62 Turn South on Canal Street to River Street - Continue Going South past Home. Vacant Lots are on left side of Canal Street.

Get Driving Directions
Description
Four Vacant Lots - Lot 1 -- some River frontage, partially next to Mt. Vernon Riverbend Park and wooded. Lot 2 -- fourth lot on Canal Street from River Street is partially wooded. Lot 3 -- 2nd lot on Canal Street from River Street and mostly wooded. Lot 4 -- 2nd lot from Lot 3 and wooded. Lots are in a flood zone. All square footage, dimensions, taxes, zoning are from public records -- it is the responsibility of the Buyer and Buyers' Agent to confirm. Lot dimensions are unknown at this time.
Additional Details
West
Mount Vernon
Mount Vernon

Get Driving Directions