Lot 14 5621 Red Lake, Mount Vernon, IN 47620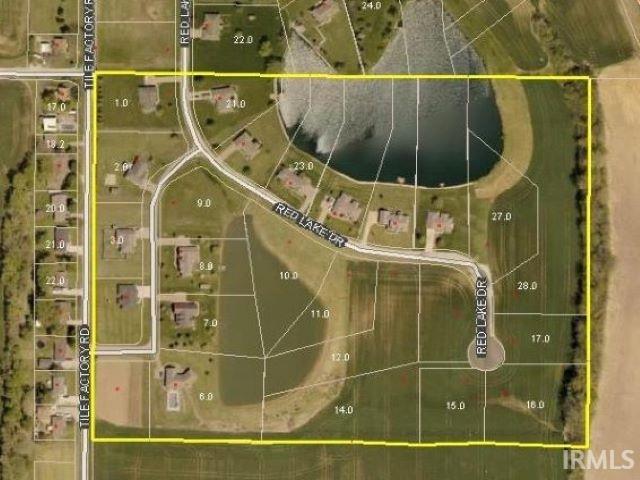 Request Viewing
Share This!
Tweet
Directions:
Hwy 62 East - Right on Tile Factory Road - Right on Tahoe Drive - Right on Red Lake Drive to Cul De Sac

Get Driving Directions
Description
Priced to Sell !!! 5621 Red Lake Drive - Lot 14 - 2.10 Acres. Lakeland Ridge Subdivision I or II is the perfect place to build your dream home. Select from 1 - 2.10 acre lots. Building requirements: ranch style minimum of 1400 sq ft ground floor, two story or 1.5 story minimum of 1200 sq ft each floor (does not include porches and/or garages); attached garages only; storage shed or yard barn allowed - not larger than 400 sq ft; no steel siding or exposed concrete block on homes/sheds. All Builders are welcome! ..Lakeland Ridge Subdivision I Lots Available: 4, 5, 9. ..Lakeland Ridge Subdivision II Lots Available: 12, 13, 14, 15, 16, 27.
Additional Details
Posey County
Lakeland Ridge

Farmersville
Mount Vernon
Mount Vernon

Get Driving Directions